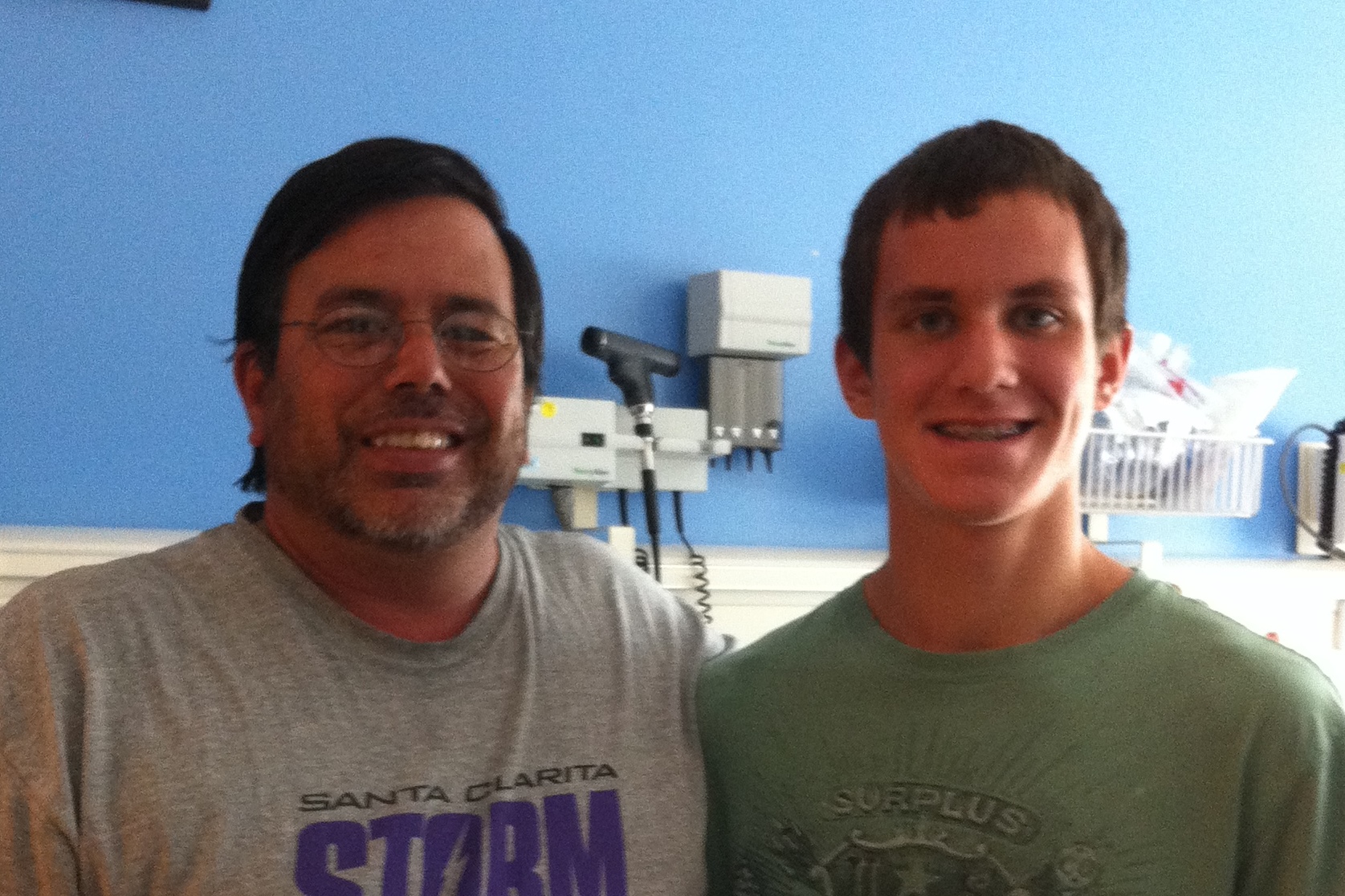 The Paseo Club in Santa Clarita held a fitness fundraiser and bake sale on June 25 for 13-year-old Justin Baltau who was diagnosed with testicular cancer about five weeks ago.
The event raised $8,142.75 for Justin and his family to help them pay the high medical bills while Justin undergoes aggressive chemotherapy at UCLA.
Justin, the son of Michael and Shari Schmidt, has been diagnosed with stage 3 testicular cancer that has spread to his lungs, kidneys and liver.
Cindy Tompkins, Director of Fitness at the Paseo Club, said the fundraiser was made possible by volunteers and Paseo Club members as well as Justin's parents.
"Michael Schmidt works here as a spin instructor and Sheri has been in play here off and on," Tompkins said. "When [the family] started running into this trouble and their son was diagnosed we decided to do a fitness fundraiser. The instructors and personal trainers donated their time, and members paid $25 for a specific class or workout that we had scheduled for that day."
---
Don't miss a thing. Get breaking news alerts delivered right to your inbox
---
A student at Rio Norte Junior High and a member of the Santa Clarita Storm Track Club, Justin (Pictured above with Alan Bingham, President of the Santa Clarita Track Club) has received aid from the Paseo Club as well as the athletic team to which he belongs.
Storm has developed a way for local residents to easily donate money to help the family. If you visit the Storm website here, a mailing address for donations is listed on the page. Include Justin's name in the memo and the money will be forwarded to the family.
The family has also set up an account at Lockheed Federal Credit Union, account number 15744300, and donations can be made directly into the Justin Baltau Cancer Fund.