When planning a trip that includes your kids, there are many things to consider. It is essential that you have the right supplies, have a good idea of where you are going and what you will be doing there. You also need enough time to research any possible dangers or hazards that may exist in your destination area so that you can take appropriate precautions beforehand. This blog post will discuss seven things to prepare in advance when planning a trip with your kids. Here is the list.
Book for a Kids Friendly Accommodation
Before you leave for the trip, you need to book a place that the kids will enjoy. It is the best if there are family suites or connecting rooms with intercoms and TVs in each room so that parents can have some privacy while also monitoring their children easily. These kid-friendly hotels in St Louis ensure you have a safe and enjoyable stay while with your kids. If you are travelling with kids, they must have such comfortable places to sleep.
You should also consider the hotel's amenities, such as whether or not there is an indoor pool, since kids can easily become bored if they have to spend too much time inside during your trip.
Make Sure Your Child's Passport Is Updated
Before you leave for your trip, make sure that your child has a valid passport. You should apply for passports as soon as possible if you do not already have one because it can take up to six weeks to receive them from the time of application. Also, if your child's name has changed due to marriage or adoption recently, you need to provide proof of that change.
It is best not to wait until the last minute because passports can be lost easily and will take longer for replacement than without one during processing times. If you are travelling with children whose passports have expired, apply for new ones before you go to avoid disruptions along the way.
Pack a Few Toys and Books For the Trip
When you are packing for your trip, always have a few toys and books packed so that the kids can enjoy themselves during flights or layovers. You should also pack snacks to keep them occupied, and diapers or other necessities if they require these items at any time during the trip. The last thing you need is an unpleasant experience because of a lack of supplies.
Pack enough to keep the children occupied during air travel because it can be challenging if they are bored or hungry throughout their flight. You should also pack items that you might enjoy, such as movies and games, so that everyone can have something to do on their trip.
Check With Your Airline About Any Restrictions On Bringing Liquids, Foods, and Other Items On Board
Before you travel with your kids, ensure that the airline you are using does not have any rules on liquids, food and other items on board. You do not want to buy snacks or toys for them if they cannot bring these things onto the plane and become upset because of this restriction.
If there is a chance that you will be travelling with your kids, you should contact the airline beforehand to ensure that there are no restrictions. This way, you can make sure they will be comfortable during their trip and avoid any complications due to such rules.
Bring Snacks That Are Easy to Eat or Pack in Advance of Boarding Time
Snacks are essential to bring on board with the kids because you never know when they will become hungry. However, some snacks can be difficult for them if they need to eat while everyone is boarding the plane.
You should pack easy-to-eat foods that do not require any utensils or dishes in your luggage so that it does not become a hassle to eat them on board. For instance, you should pack snacks in individual packages or sealed bags for easy access without taking up too much space in your luggage.
Dress Children In Layers So They Can Be Prepared For Different Climates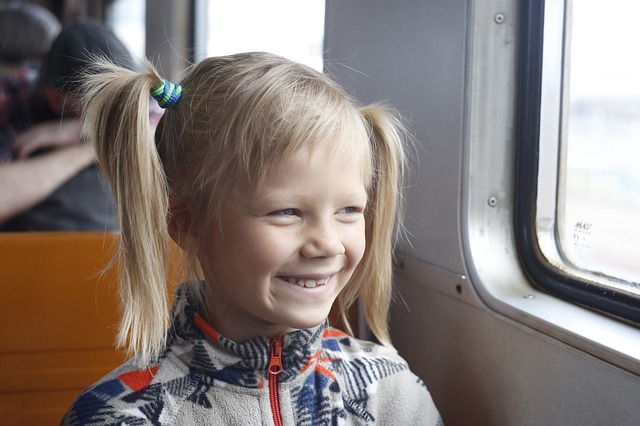 Dressing kids in layers is essential because you never know what the weather will be like during your trip. You should pack items for different climates so that they can easily remove or add them as needed throughout the day.
If it starts to rain unexpectedly, children cannot change their clothes quickly if they wear something that does not work well with water. Therefore, if you dress them in layers to easily adjust to deal with various climates, they will be more prepared for the weather conditions.
Have a Small Bag With the Essentials
It is essential to always have a small bag with the essentials inside it so you can quickly grab them if needed. This way, you will not fill your kid's bags with things they do not need because the most valuable items are within easy access.
Also, this allows you to keep track of what each child needs for themselves without pulling out the entire luggage to find the one item they need. If you have never packed for your kids before, this is a useful idea to help travel with them, so nothing gets lost or forgotten.
In conclusion, packing for a trip with your kids can be challenging, but it will become easier over time if you prepare in advance and have the right items on hand. The things listed here will help you get started and ensure that your next trip with your kids is a pleasurable one.
Do you have a news tip? Call us at (661) 298-1220, or send an email to newstip@hometownstation.com. Don't miss a thing. Get breaking KHTS Santa Clarita News Alerts delivered right to your inbox. Report a typo or error, email Corrections@hometownstation.com
KHTS FM 98.1 and AM 1220 is Santa Clarita's only local radio station. KHTS mixes in a combination of news, traffic, sports, and features along with your favorite adult contemporary hits. Santa Clarita news and features are delivered throughout the day over our airwaves, on our website and through a variety of social media platforms. Our KHTS national award-winning daily news briefs are now read daily by 34,000+ residents. A vibrant member of the Santa Clarita community, the KHTS broadcast signal reaches all of the Santa Clarita Valley and parts of the high desert communities located in the Antelope Valley. The station streams its talk shows over the web, reaching a potentially worldwide audience. Follow @KHTSRadio on Facebook, Twitter, and Instagram.