There are plenty of weight loss supplements in the market these days. One of the reasons that spurred the proliferation of these supplements is the alarming statistics of obesity in different countries around the world, particularly in the USA. As more people become aware of the detrimental health effects of obesity and become more health-conscious, the need for weight loss solutions also grows. The interest in weight loss supplements is growing among health enthusiasts, weight watchers, and the general public due to claims and guarantees of various manufacturers that their weight loss products can burn down fats, cut back calories, reduce appetite, and much more. However, not all these products deliver the results they claim, which is why you should know what works and what doesn't regarding weight loss supplements.
Fat-Burning Pills
One of the popular categories of weight loss supplements is the group of products that claim to burn or decrease fat. As people gain more weight, they also notice changes in their physical appearance and body composition. Fats accumulate in areas where they should stay limited, such as the abdomen, hips, butt, thighs, arms, calves, and other parts of the body. The more fats accumulate in these areas, the bigger they become and that's when the problem starts. The belly is the most noticeable area of the body because it is at the front part and projected towards other people. Typically, the gaze of other people that shift from upwards to downwards or vice versa, and the area around your waist and belly will always be caught in the focal attention of others. Thus, the market for pills to lose belly fat is thriving due to the consciousness of people about how they look to others. Ideally, weight loss supplements need a doctor's assessment and prescription, but there are also over-the-counter alternatives available.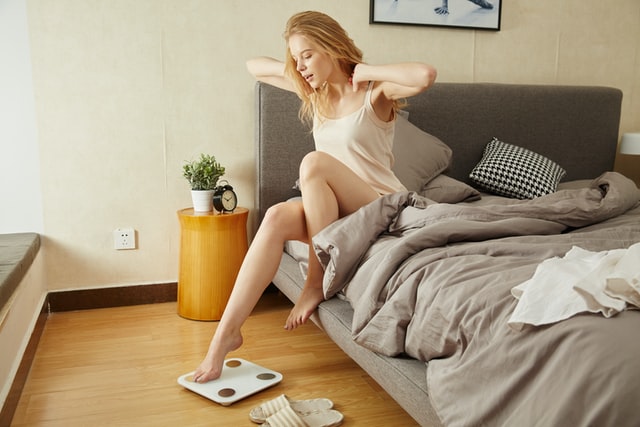 Orlistat, commonly known as Xenical or Alli, is a popular over-the-counter medication for burning fat. Its effectiveness varies with the current body condition of the user. Health and fitness experts recommend taking this pill along with a low-fat diet to reduce unpleasant side effects. When properly consumed or following expert recommendations, this pill can reduce belly fat and help you lose 6 pounds or more. Also, try power life supplements to help fulfill your potential.
Green coffee bean extract is a popular ingredient in fat-burning pills due to its caffeine and chlorogenic acid content, which work in tandem in reducing body fat and slowing down its accumulation. What makes this extract popular as a fat-burning ingredient is because it is natural and has minimal side effects. It may cause difficulty in sleeping, diarrhea, and allergic reactions to people who are allergic to green coffee beans.
Aside from orlistat, other effective fat-burning pills can be ordered online such as PhenQ, Instant Knockout, and LeanBean. These products contain green coffee bean extract or caffeine, which have excellent fat-burning properties. Also, these products mostly contain natural ingredients to ensure minimal side effects and maximum effectiveness of their products.
Fat/Carbohydrate-Absorption Blockers
This is another general category of weight loss supplements that is popular among weight watchers and fitness enthusiasts. Fat or carbohydrate absorption blockers work through activating or interacting with chemicals or enzymes in the body that regulates how fat and carbohydrates are absorbed in the body. Meratrim is one promising weight-loss supplement that combines the capability of fat absorption blocking of two herbs: Sphaeranthus Indicus and Garcinia mangostana. These herbs have extracts that slow down the multiplication of fat cells, help burn stored fat, and reduce the amount of fat picked up by fat cells from the bloodstream.
Manufacturers of this supplement and supplements that contain extracts of the two herbs report that users can lose at least 11 pounds when their supplements are taken in conjunction with regular exercise and a proper diet. Also, users of meratrim or meratrim-formulated supplements report a reduction of at least 4 inches in their waistline measurements, body mass index (BMI) improvements, and hip circumference decrease. These are crucial indicators of your overall health status and risk for developing lifestyle diseases such as cardiovascular diseases and diabetes. These results are impressive for those who want to lose, and these address the immediate concern of shedding pounds off their weight and trimming down inches from their waistlines. Reducing the absorption of fat can keep your trimmer figure for as long as you take the supplement. However, it also has drawbacks, such as deficiency in essential fatty acids that could lead to skin problems, fatigue, sleep troubles, reduced concentration, and depression. It is best to seek a doctor's advice before taking any weight loss supplement.
Weight Loss Supplements That Increase Metabolism
Increasing metabolism works by enhancing the process of breaking down fats and sugars into energy sources and tapping into the body's energy reserves more efficiently. Caffeine and ephedra are two common ingredients, although the latter is no longer approved by FDA due to dangerous side effects such as irregular heart rate, elevated blood pressure, heart attack, stroke, seizure, and psychosis. Caffeine, on the other hand, is more favored as a metabolism-enhancing ingredient because of its mild side effects, stimulant effect, and added fat-burning properties. Coffee, green tea, and dark chocolate are natural sources of caffeine, with the former two having the added benefit of being rich in antioxidants. As a stimulant, caffeine improves focus, alertness, and endurance for longer physical activity. Other natural sources of caffeine and other similar stimulants include yerba mate, bitter orange, and guarana, with bitter orange having the extra benefit of being one of the best thermogenic (fat-burning) natural ingredients.
Some studies show that caffeine can increase metabolism up to 11% and boost fat burning up to 29%. This one-two combination is favored by athletes, bodybuilders, and people on weight loss programs because of its effectiveness in staving off physical and mental exhaustion, which can lower motivation for weight loss or management. While caffeine is not without side effects, they are often manageable. These side effects include insomnia, anxiety, nausea, diarrhea, jitteriness, and irritability.
Weight loss supplements have varying degrees of effectiveness due to different factors. If you are not sure about a weight loss product, check if it has FDA approval or there are several studies and research reports that support its claims. Better yet, consult a doctor or health professional about the weight loss supplement that is right for you. There's nothing like getting back into shape safely and without complications.
Do you have a news tip? Call us at (661) 298-1220, or send an email to newstip@hometownstation.com. Don't miss a thing. Get breaking KHTS Santa Clarita News Alerts delivered right to your inbox. Report a typo or error, email Corrections@hometownstation.com
KHTS FM 98.1 and AM 1220 is Santa Clarita's only local radio station. KHTS mixes in a combination of news, traffic, sports, and features along with your favorite adult contemporary hits. Santa Clarita news and features are delivered throughout the day over our airwaves, on our website and through a variety of social media platforms. Our KHTS national award-winning daily news briefs are now read daily by 34,000+ residents. A vibrant member of the Santa Clarita community, the KHTS broadcast signal reaches all of the Santa Clarita Valley and parts of the high desert communities located in the Antelope Valley. The station streams its talk shows over the web, reaching a potentially worldwide audience. Follow @KHTSRadio on Facebook, Twitter, and Instagram.